Post by tatsujin on May 2, 2008 11:34:31 GMT -5
Full Name:
Tatsujin Gynn
Age:
21
Rank:
Lord of Hoshigakure/Called Hoshikage by his people who believe themselves to be just as strong as the five great Villages. (Just so you know there are technically only five kages; Hokage, Kazekage, Mizukage, Raikage, and Tsuchikage.)
en.wikipedia.org/wiki/Naruto_ninja_ranks#Kage
Gender:
male
Bloodline:
nothing special
Village:
Hoshikagure
History:
Tatsujin was born to the most prominent family in all of Hoshigakure, the Gynn clan. Tatsujin was the second born child of Toriyuu and Jadaya Gynn who were the heads of the clan. He has one older sister named Taiya who is the current leader of the entire clan. He has an assortment of uncles, aunts and cousins, who are the other members of the Gynn clan. He also has two nephews, and one niece.
Tatsujin was born to the lord's most trusted jounin; Toriyuu Gynn, and the head medical-nin; Jadaya Gynn. Tatsujin was raised in a big house in the middle of the Gynn district, are therein which the entire family lived. He and his sister were treated like royalty to the entire village who believed them to become great ninja one day. What no one anticipated was that Tatsujin would one day become the Hoshi lord.
When Tatsujin was thirteen and had just passed the chuunin exams his parents died while out on a mission to find some missing-nin. After that day their son was raised by his older sister who was at the time a twenty-two year old jounin. Tatsujin like every other Gynn was the owner of three birds who all met their ends before Tatsujin became the Hoshi lord. When Tatsujin was twent-five the same man who had killed his father killed the current Hoshi lord.
Tatsujin never knew that the man had been the same guy who had killed his parents, but he pursued him anyway. He tracked the man relentlessly for weeks at a time, hardly sleeping and hardly eating. After about a month Tatsujin finally found the man hiding out around Amegakure. Tatsujin immediately attacked and a ferocious battle ensued. After a while the Gynn became tired and all hope was lost, but for one single second the missing-nin left his stomach open for attack. Tatsujin drove his sword through the stomach of his enemy and never took it out. He carried the body with the sword still in it back to his village where he was then named Hoshi lord. It was that day that he received a visit from his great-grandfather who gave him a scroll that contained only one name. Tatsujin signed the scroll in blood and became the summoned of the three great bird gods. The pair than sealed them inside his body. He is able to harness their power at any time, and even summon them out of his body. They have left red, blue and gold shape birds on his chest.
Description (Appearance):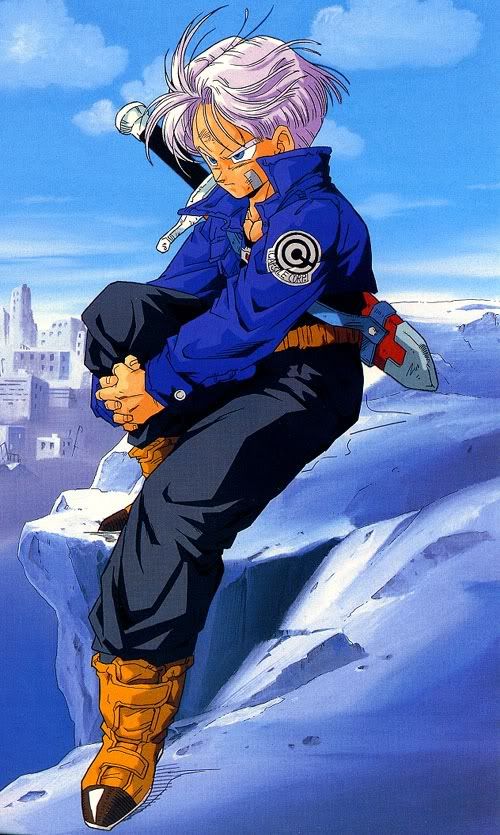 Personality:
Tatsujin is a very tough person while running his country. To a person who doesn't really know him he might seem strict and uptight, but he's not. When he is around friends and family he shows a softer kinder side. He enjoys telling jokes but is usually the only one laughing at them. Tatsujin also has a deep love for beautiful, strong women. When he was young he had a strong crush on the Legendary Sannin Tsunade, but has long since outgrown that.
While doing his business as a lord Tatsujin is much more serious. He doesn't joke at all unless it is only his assistant who is around. The Gynn can be seen bored sometimes when not much is going on in the country. Tatsujin hates it when people he has never seen come to the village. But knows that there is not much he could or should do about it. Although he isn't the smartest guy when it comes to things that aren't battle related, his knowledge level is average.
Jutsus:
(you may list or add new ones that are approved here--
this entry is temporary
)
Other:
Inventory: A diamond sword that was given to him on his inauguration as Hoshikage. He carries your basic kunai, shuriken, explosive tags, and trap wire. If he feels it might be needed he may bring a medical powder that can heal minor injuries and take away the pain of larger ones.